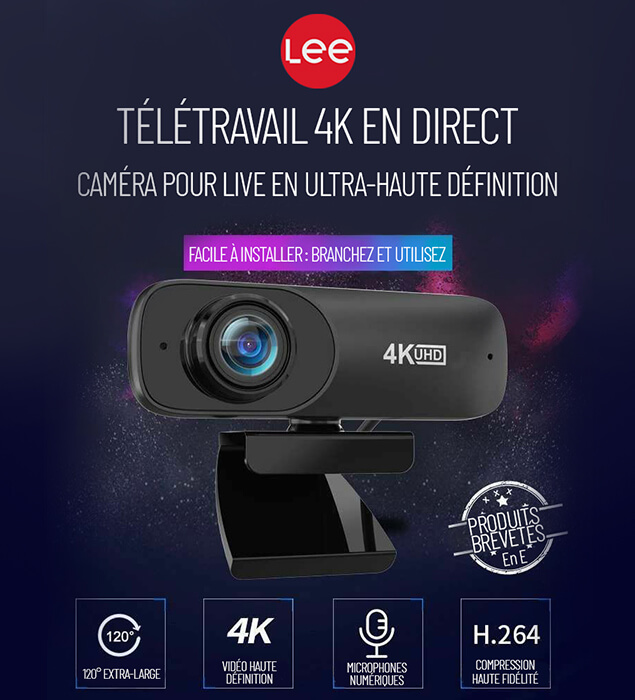 Native 4K Ultra HD Camera
Inspired by the latest Logitech 4K Webcam, this affordable quality camera will allow you to make your appointments smoothly and in ultra high definition. Best for product presentations and telecommuting streaming.
If your internet connection does not support high definition content, change the broadcast quality with one click (2K, 1080P, 720P).
Easy to use, plug in and stream in seconds.
Customer reviews
Verified purchase

Masques de protection

06/05/2020 à 14:01
Verified purchase

Rapidité

04/05/2020 à 18:22
Verified purchase

Réception rapide et bonne qualité

08/05/2020 à 12:31
Verified purchase

Livraison en suisse

05/05/2020 à 04:34
Verified purchase

Avoir une protection optimale

06/05/2020 à 11:03
Verified purchase

Confortable !

13/05/2020 à 11:16